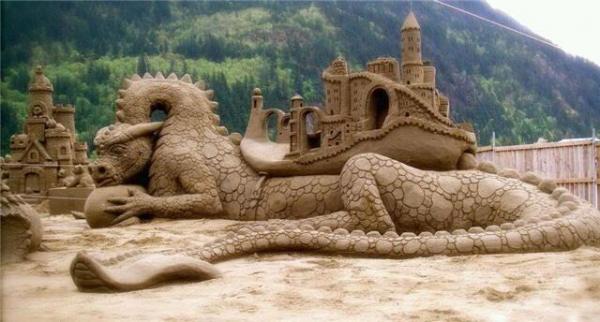 This year finds us moving through the Chinese Year of the Water Dragon, the first in over sixty years. Any Dragon year is intense. It can be rife with change and thus potential strife. Dragon collects treasure in its cave. We are challenged to release material things as well as concepts and even emotional baggage which no longer serve our ultimate potential as human beings. Dragon is yang, fiery and confrontational. This Dragon's element of water tempers these qualities, but make no mistake – transformation this mythical creature represents is afoot.
In The Hero Within, Carol Pearson offers, "Heroes take journeys, confront dragons, and discover the treasure of their true selves … People who are discouraged from slaying dragons internalize the urge and slay themselves."
The Warrior is an important facet of the Hero, but it has been distorted in our culture. Usually reserved for white males, this distorted Warrior casts women in the role of "witches to be slain" or "princesses who … serve as the hero's reward," damaging men who become trapped in the myth as they fail to develop their more caring, compassionate nature. It immobilizes women who do not speak their truth for fear of castigation.
We all want to be loved. We all seek acceptance. Yet there comes a time in all our lives when we are faced with a decision: do we continue along as we have been taught, or do we embrace the innate gifts and challenges that are uniquely our own? Do we remain paralyed with a fear of rejection, or do we take the Hero's journey? And if we decide to embark, just how do we go about it?
It takes great courage to face substantial change. To look honestly at ourselves and discover what lies beneath the conditioning and hype of our existence can be daunting. Meanwhile others may feel threatened by our explorations and emergent voices and, when confronted in this way with their own fallibility, may seek to criticize or even distance themselves from us. We are constantly filtering and ferreting out what is real and learning to stand by it.
One of the opportunities in transformation of any kind is applying knowledge rather than simply falling into spewing rhetoric. It's easy to clutter minds with information while failing to make time for integration. Daily practice and self encounter/examination allows for the winnowing away of what no longer fits, what no longer serves the heart's highest good. And before we know it, perceptions shift – and we are through the Looking Glass.